The city's best-kept secret is finally out. Tucked inside the decorous, fine-dining haven of Belcanto, a pathway leads to an eclectic space that's designed to transport you to "Eden," a hidden slice of disco paradise set to attract the well-heeled party-seekers and night owls of the city.
"Eden" both by name and nature, this chic new venue is surrounded by lush greenery, exotic prints and vibrant patterns, with phenomenal views of the Burj Khalifa.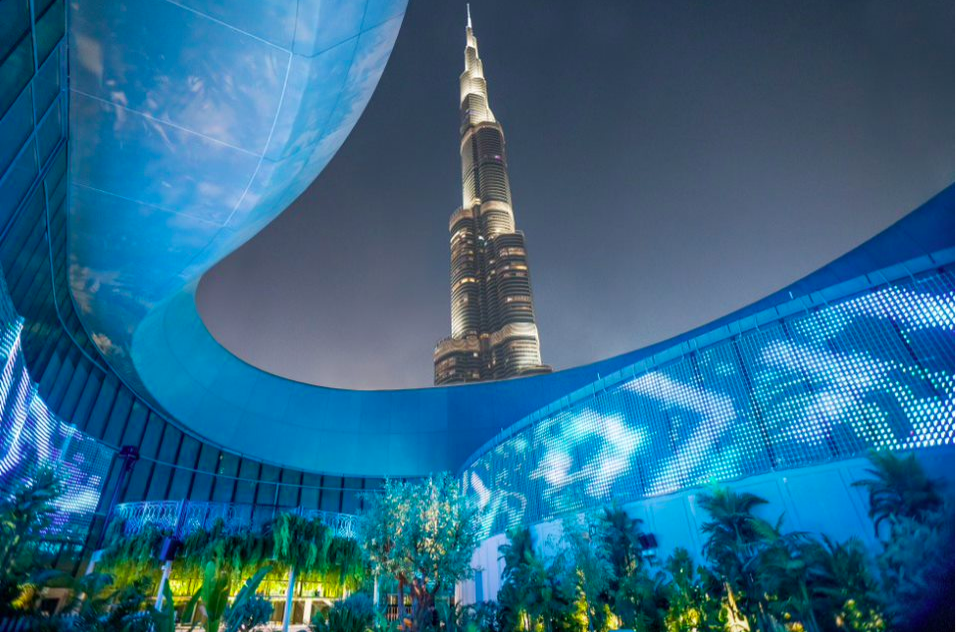 This newest addition to Dubai's nightlife scene promises a regular program of local and international entertainment acts, bringing in a euphoric jungle dripping in glamour and playing electronic music.
Bar mastermind and five-time World's 50 Best Bars award-winner, Mikhail Melnik has concocted an impressive drinks menu with signature cocktails inspired from paradisiacal beings.
"The juxtaposition of these two similar yet very different spaces is so beautiful because it allows us to offer our guests the same high level of service to both venues, whilst still being able to maintain independent identities and offerings. As a hospitality group, our primary focus is to bring multisensorial dining experiences to the vibrant city of Dubai by combining global talents in the gastronomy and the entertainment world. From internationally acclaimed classical opera singers and theater production companies to genius turntablists playing in world music festivals, our team has prepared a lineup of culinary and nightlife programs that would feed different audiences and tastes," says Pauline Mishina, Brand Director of Restart 354 hospitality group. 
"THE BLAZE" IS COMING TO DUBAI FOR AN EXCLUSIVE GIG AT EDEN
The grand opening is on the 14th Of October, and the team is pulling out all the stops to bring Eden to life. Headlining the grand launch is French Paris-based music and video duo, Guillaume and Jonathan Alric, collectively known as The Blaze.
Fresh off their successful world tour, The Blaze will be flying to Dubai for an exclusive gig at Eden.
The award-winning electronic duo has performed at international festivals including Coachella, Lollapalooza, Pitchfork Paris, the Reading and Leeds Festivals and Primavera Sound to name a few. Their distinctive music method involves producing sound and visuals at the same time, bridging the link between music and images. In January 2016, they released their debut video, "Virile," which won the UK Music Video Award (UKMVA) for Best Alternative Video – International. Meanwhile, their "Territory" music video which was produced and directed by themselves, won several recognitions including the "Film Craft Grand Prix" at the 2017 Cannes Lions International Festival of Creativity, "Best Director" at the Berlin Music Video Awards, and the "Best International Dance Video" UKMVA. Their debut full-length album "Dancehall" was released in September 2018. Its ten tracks include the single "Heaven," along with the singles "She" and "Faces" which were released in summer that year.
Eden Dubai opens its doors on the 29th of September with resident DJ Icci turning up the beat every night. Icci is an instrumentalist, electronic musician & producer, and founder of the So Slow community. The venue has a limited capacity so it is recommended to call in advance for reservations.
The hidden bar is proving to be one of the most sought-after venues for New Year's Eve because of its magnificent views of the Burj Khalifa. In fact, some tables have already been booked for New Year's Eve by those in-the-know before the bar has even opened.
Eden Dubai is hidden inside the Italian fine-dining restaurant, Belcanto located at the rooftop of the Dubai Opera. Eden is open every night from 7pm to 3am whilst Belcanto is open from 6pm to midnight. Valet and buggy service are available. For more information and table reservations, send a direct message to the team on Instagram @Eden_dxband @BelcantoDXB or call +97144560936.